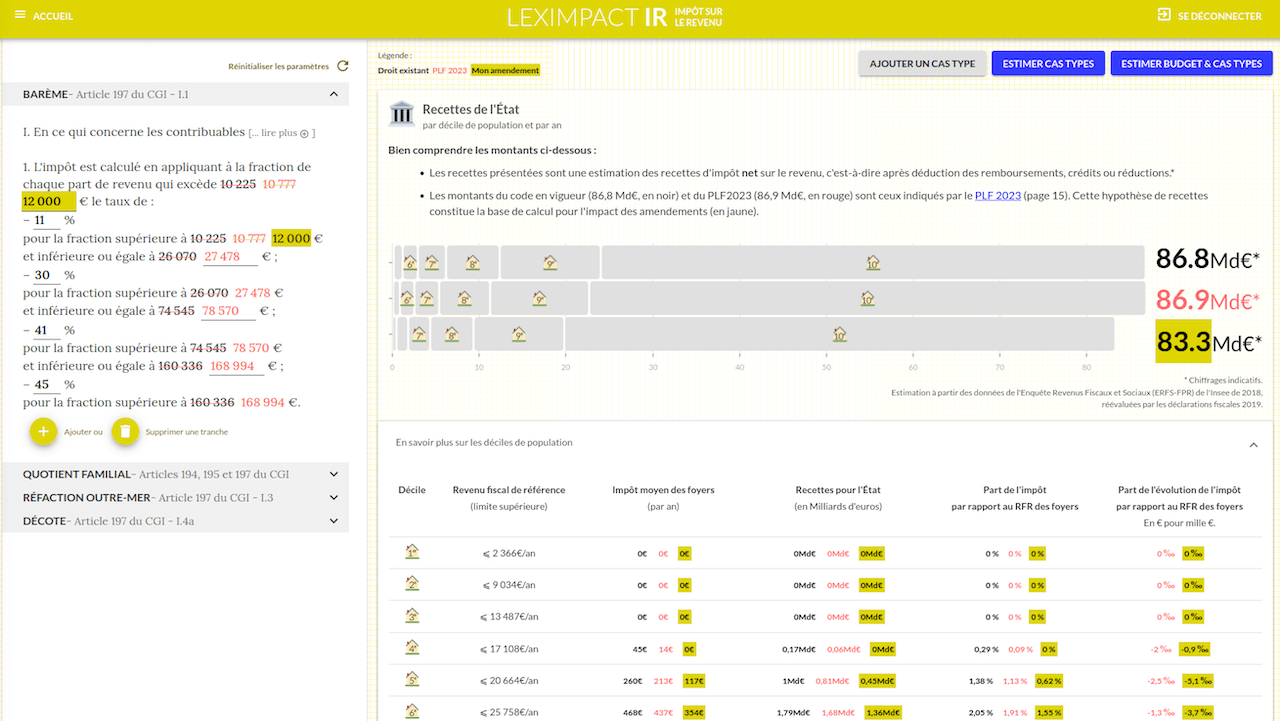 Simulateur de réformes de l'impôt sur le revenu - LexImpact
Enable members of Parliament to estimate the impact of an amendment to income tax parameters on typical tax households and the State budget.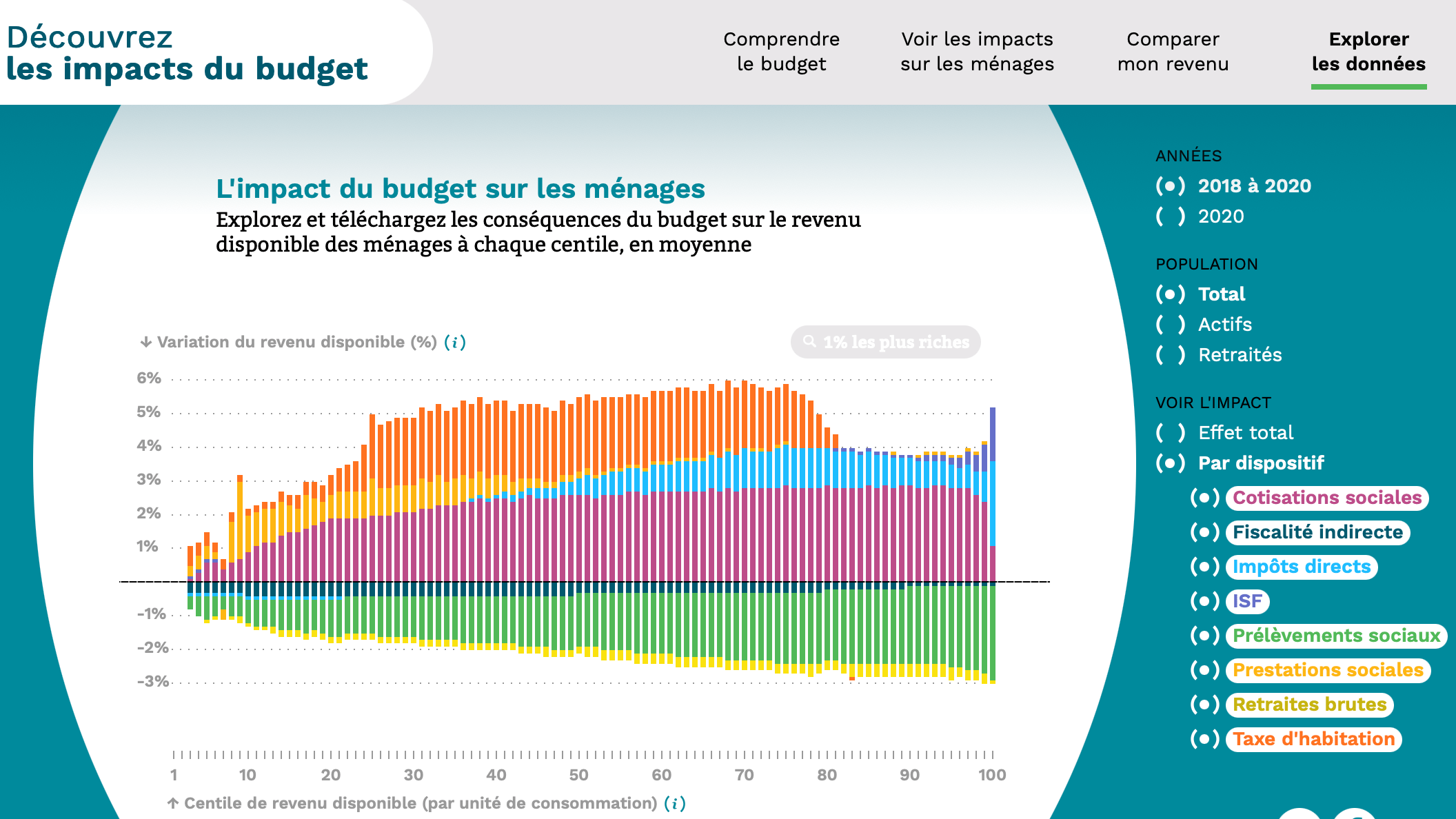 Interactive exploration of the impact of recent fiscal reforms on public revenues and inequality.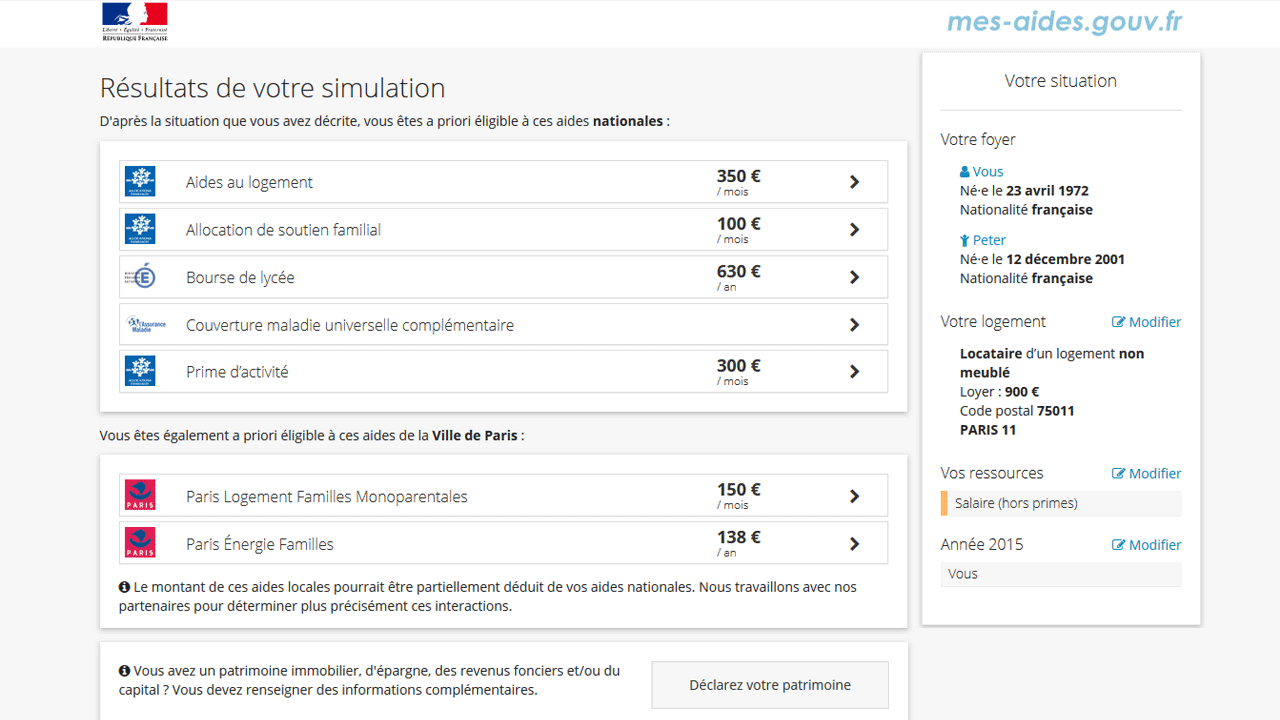 Mes Aides uses OpenFisca and its Web API to inform French citizens of their eligibility to national and local benefits.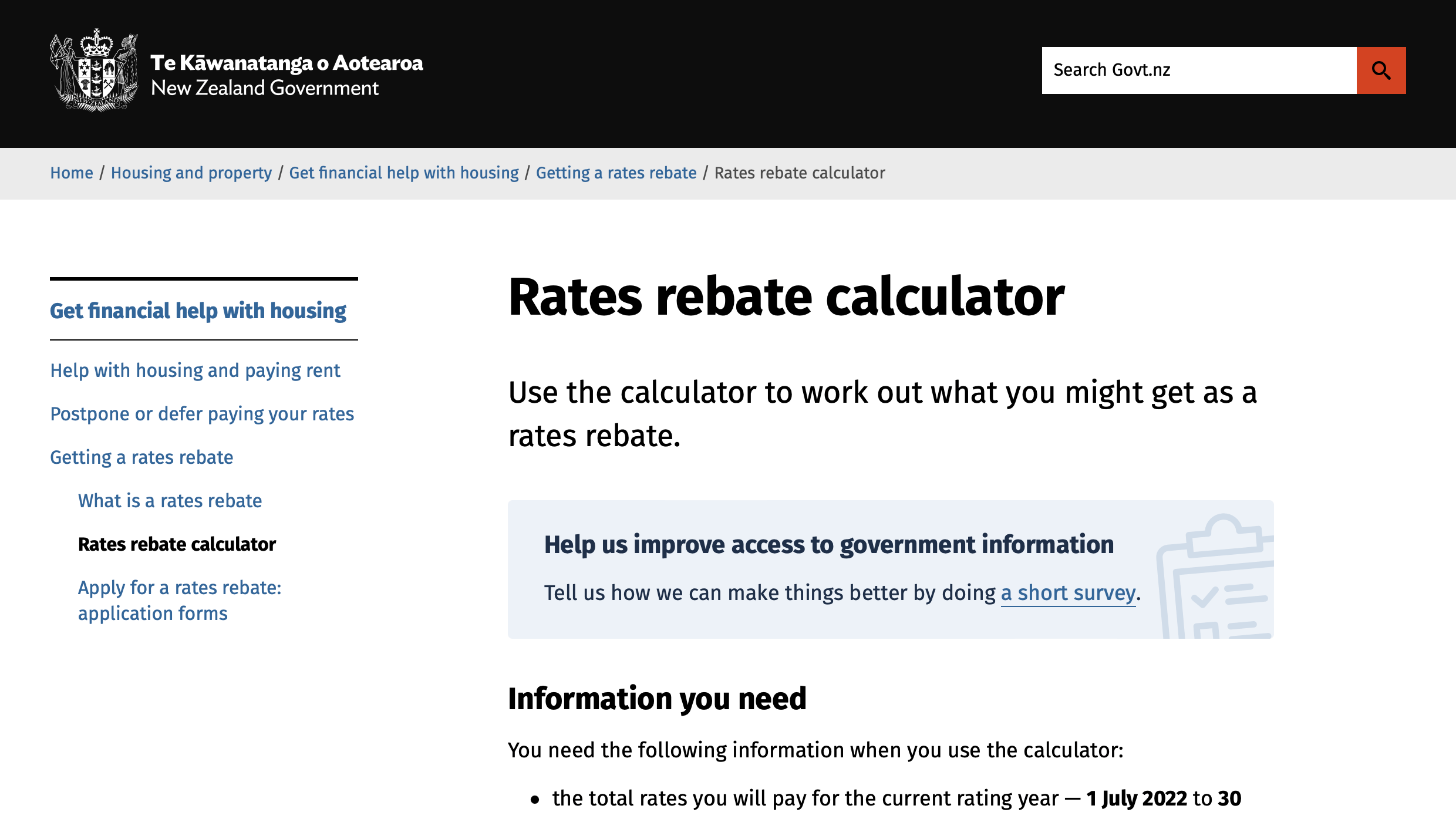 Calculate eligibility to the Rates Rebates housing scheme.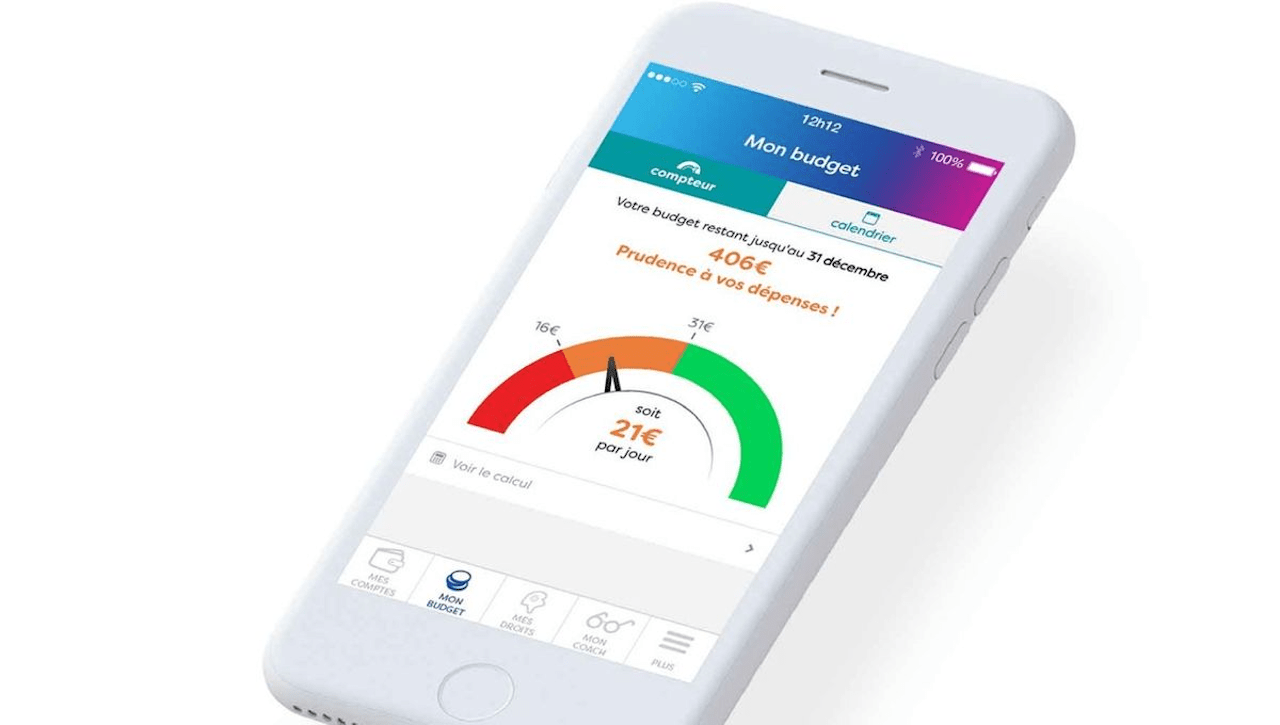 A virtual coach to know in less than ten minutes all the rights to social benefits.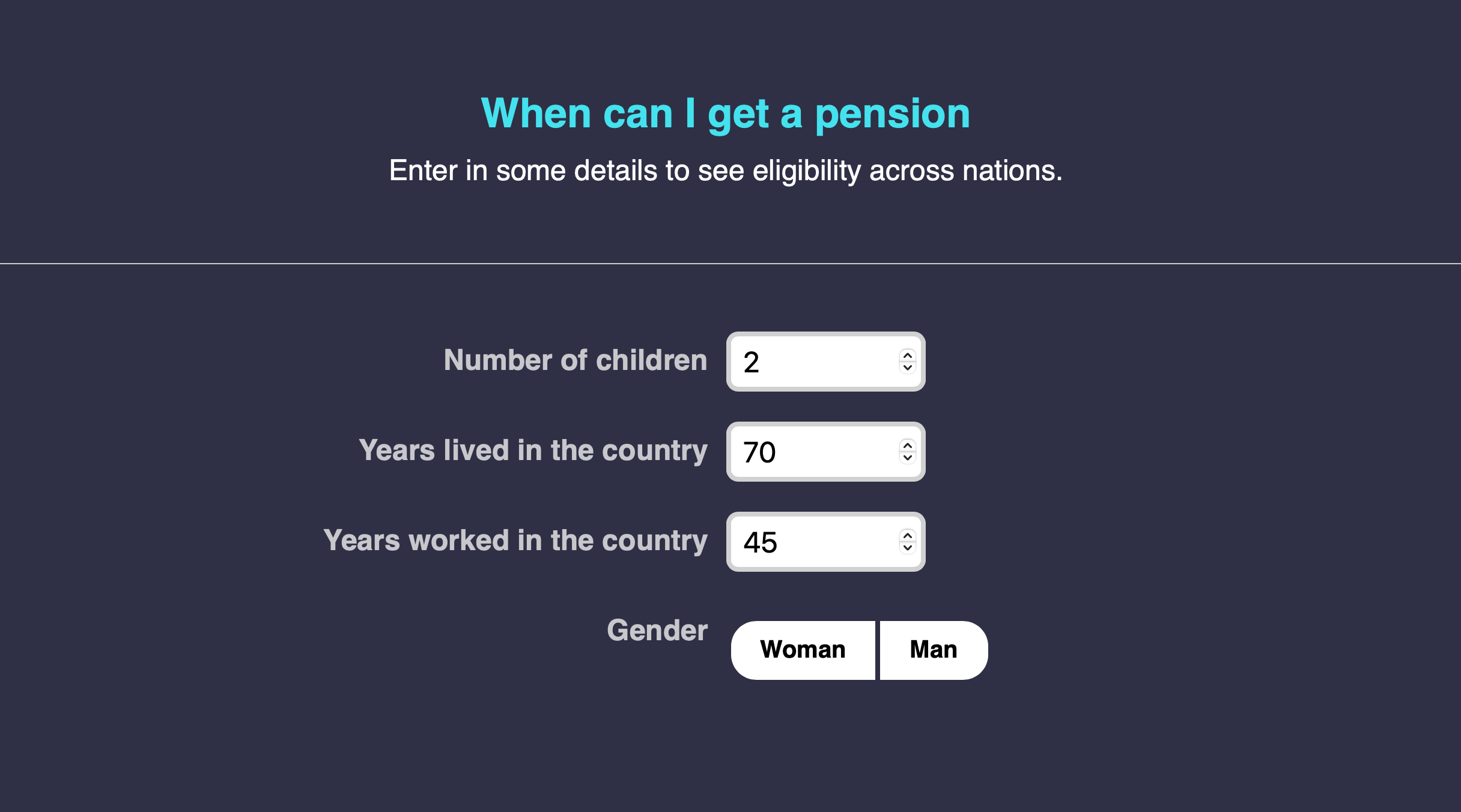 A demonstrator comparing the eligibility rules for receiving a pension across some member nations of the Digital 9.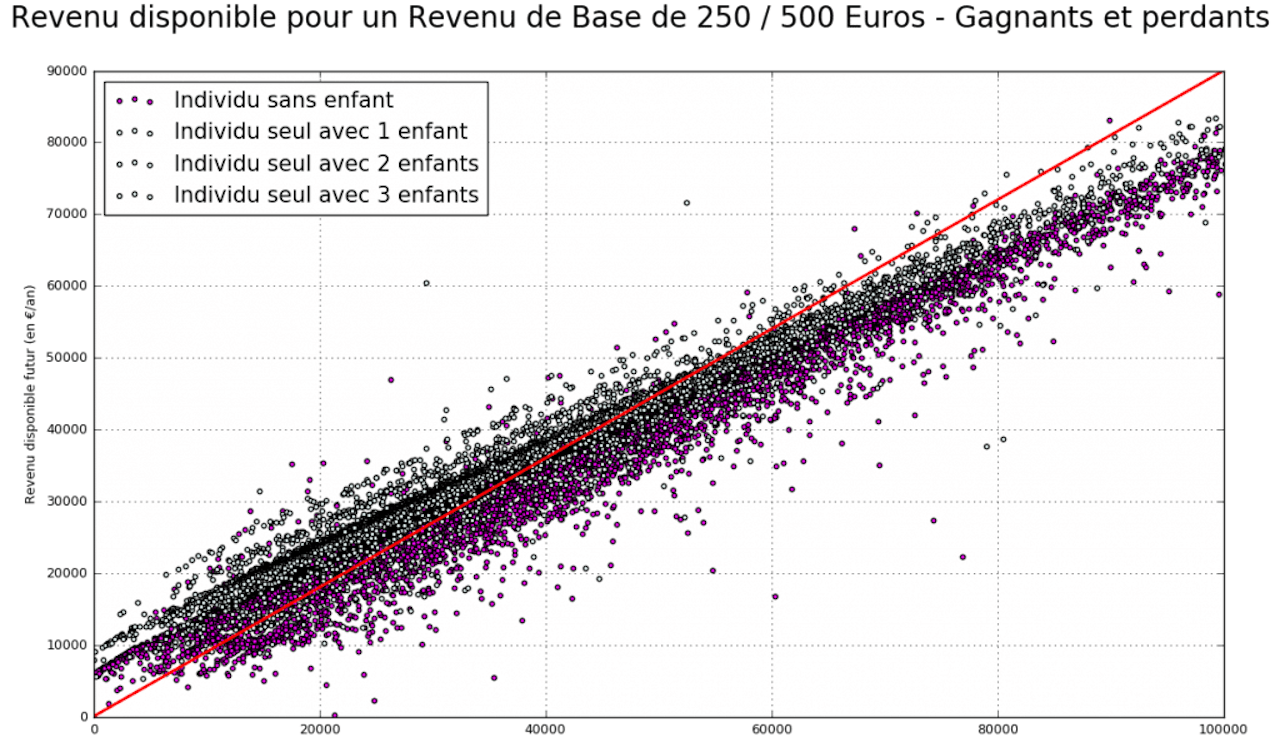 Publication of the French Movement for a Basic Income that uses OpenFisca and its Python API to evaluate the cost and benefits of a reform introducing a basic income in France.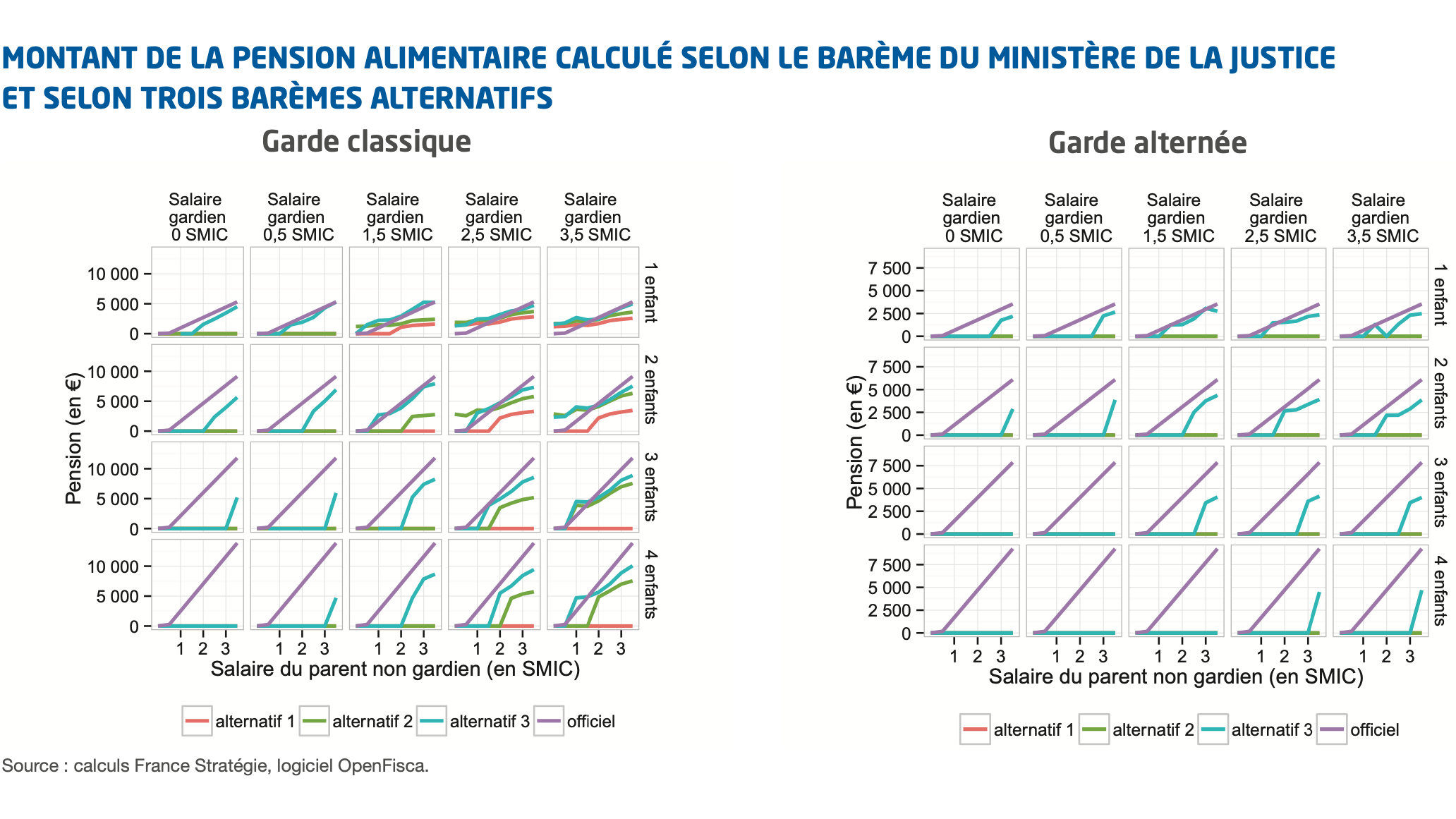 Comment partager les charges liées aux enfants après une séparation
A note assessing the cost to the public and the impact on standard of living of a divorce.